I mentioned this to a few people, so. Hay guys. Kat's trying to start up an RP since she got a comm bunny that wouldn't let go of her.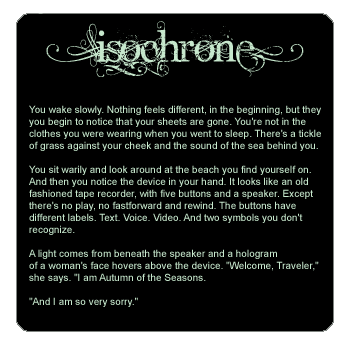 Isochrone is community based, pan-fandom
roleplay game set on the fictional island
of Aeon. Aeon's a place of almost picturesque beauty
and for the characters that find themselves
here it can be either a nice vacation
or a gilded cage. You choose.
... so the ad needs some work. Any suggestions?